The question of developing or not developing the terms of reference sometimes becomes the point at which contradictions erupt between the client and the executor. Without terms of reference, you can slow down the project's development, worsen the result of the work, and lose common ground with each other going separate ways without starting anything.
The proposal to develop the terms of reference is often met with hostility because the client has to spend additional time and resources on "unnecessary" work. For example, the start of the project is delayed, and deadlines are already burning. On this background, spending a few weeks or even a month to collect, clarify and fix requirements seems unnecessary. But this is the wrong opinion. Let`s discuss why terms of reference is essential.
Purpose of the terms of reference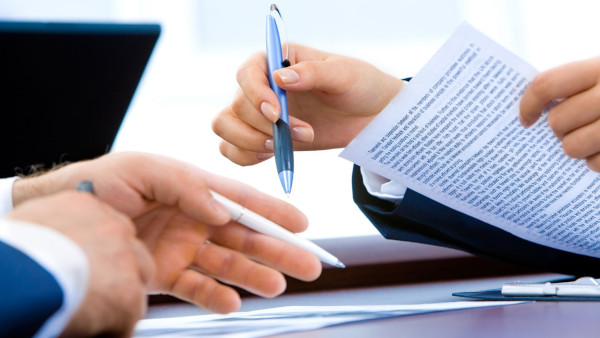 To understand when you need terms of reference, let's figure out what pains it should solve. After all, if it does not solve any specific problems, then there really is no point in doing it. Based on the experience of our team, we can form the following list:
Detailed abstract ideas
For example, you must develop a product card in an online store. It seems like the development team has all seen what the online store looks like, and there should be no questions. But there are such little things as:
How should the preview of the product be? Should the image increases when you click on it? What should the slider look like?
Is it possible to add a video to the block showing the picture? Should this video be stored on the server, or will the built-in player from YouTube work?
What will be in the description block: just free text or a table with characteristics? Should the characteristics be taken from the product card's special fields, or should the content manager just enter any text himself?
In general, the list of clarifying questions can be invented endlessly. But at least the key points should be specified and fixed.
Or another option: the task is simple and clear, but there are several ways of implementation. For example, to develop a feedback module: you can develop some system of working with appeals on the side of the site, make a personal account of the manager, set up a newsletter of notifications about new messages, etc. Or you can just put some ready-made modules. These two tasks radically differ in the cost and labor intensity of development!
More informed choice of the technical stack on a project
It may turn out that some service or library already implements part of the functionality you need, and you can save on developing it from scratch. Or vice versa, you can understand that the desired business process in ready-made solutions does not work the way you need.
To perform this analysis, you must have the necessary data and understand the task in detail.
It is essential to have strictly defined requirements for the successful project implementation per your wishes. Every development team can differently understand your wishes and the ways of their implementation. So all of them must be documented in terms of reference.
If there are no such documents, the result will be sad: overtime, missed deadlines, and increased costs.
Better understanding of the project for both the client and the contractor
While specifying the requirements, the developer and the client can better understand how their project should work, what functionality is paramount, and what can be neglected.
The trouble here is that all projects are limited by budget and deadlines. And often, when clarifying the requirements, it turns out that implementing everything you want is either too long or too expensive. Of course, an experienced development team can find ways to speed up the process by paralleling the development of several modules, but this is not always possible.
As a result, you have to choose which functionality to implement first since it is the main idea of the whole project.
More accurate projections on budgets and timelines
This is achievable if the terms of reference cover the above points. Like any good analytics, a well-developed terms of reference significantly reduces possible uncertainties during project implementation.
Terms of reference is the basis for building a trusted relationship
A detailed description of how the project should work is a fixation on the contractor's obligations to develop the described system and not any other. The availability of such a document is a good advantage for both the development team and the client, as it allows both parties to protect themselves from unreasonable demands or failure to fulfill their obligations.
What to emphasize in terms of reference, depending on the type of project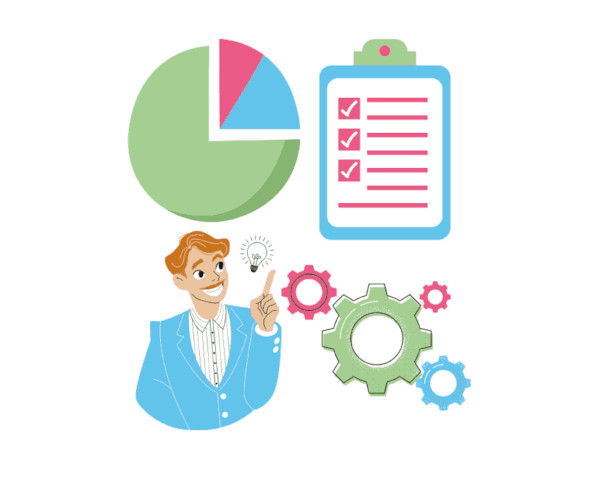 However, not all projects really require scrupulously drafted terms of reference and profound analytics. Let`s look at the examples of sites, from simple to complex.
Simple landing page
In this case, it is important to have a prototype for the design, to understand whether adaptive functionality for mobile devices is required, as well as a description of the required special effects on the page. Overall, there is no need for detailed project documentation since the entire project is usually finished with a series of visuals.
Social network
In essence, a social network is the same information portal with a more detailed division of roles and publishing interface for editors and other system users. Here you already need to formalize the requirements because different categories of users have different user paths and access rights to the system's functions. It all should be fixed.
Online store
It is quite a generic task today, and if you plan to use a ready-made solution with almost no modifications, then you can do without terms of reference. In other cases, it is worth analyzing and prescribing the points that distinguish the new store from all the others - in terms of interface, business logic, the structure of the catalog, and the process of buying a product.
For example, B2B online stores may not provide payment methods on the site at all, but at the same time, a PDF file of the invoice for payment must be generated at the end of the purchase. In addition, for this kind of project, it is necessarily worth paying attention to the exchange of data with external systems.
Marketplace
Just as a social network differs from a simple blog in the ability for various categories of users to publish content, a marketplace differs from a simple online store in the ability for various sellers to sell their products and manage the directory. In this case, the terms of reference is a must because different categories of users need different business processes and are likely to need billing and integration with banks.
Automation of organizational processes: ERP, CRM systems, etc
In projects of this kind, analytics is one of the most important stages of work, sometimes the most labor-intensive. Without terms of reference in this area, you can do only some small solutions to test the hypothesis.
This classification is rather crude, but it is necessary to organize the information somehow. Our team had experience assisting in developing all these projects, but more importantly, this experience was not always successful. Some of our clients had insufficient preliminary analysis, which led to changes in plans and the implementation of unforeseen functionality.
Why is it important to find a top-notch business analyst for writing terms of reference?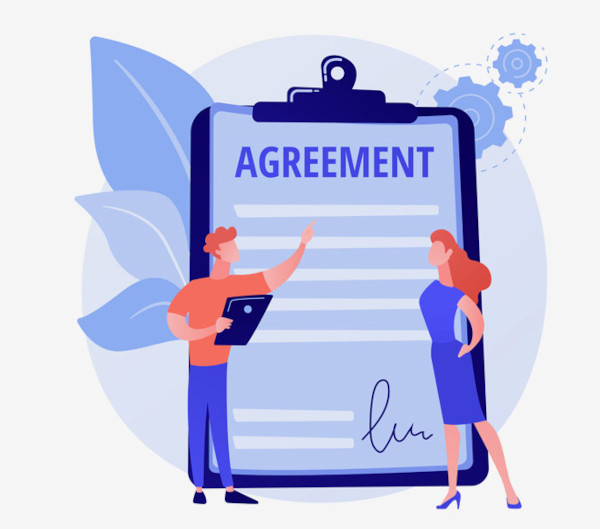 Finding a top-notch business analyst for writing terms of reference is essential for several reasons:
Clarity and understanding. A business analyst with expertise in writing terms of reference can effectively capture and communicate the project requirements, objectives, and scope. Such a person has the skills to translate complex technical or business concepts into clear and understandable language. This clarity ensures that all stakeholders understand the project, reducing the chances of miscommunication or misunderstandings.
Comprehensive and accurate documentation. Terms of reference serve as a foundational document for a project, outlining its purpose, deliverables, timelines, and other critical aspects. A skilled business analyst can create a comprehensive and accurate TOR that covers all essential details, including project goals, constraints, risks, and dependencies. This documentation provides a clear roadmap for the project's execution and helps ensure that all stakeholders are aligned.
Requirement elicitation and analysis. Business analysts excel at eliciting requirements by engaging with various stakeholders, including project sponsors, users, and subject matter experts. They can ask the right questions, identify stakeholders' needs, and analyze requirements in-depth. This ensures that the TOR captures all the necessary functional and non-functional requirements, ensuring the project's success.
Alignment with business objectives. A top-notch business analyst understands the organization's strategic goals and ensures that the terms of reference align with those objectives. They can identify any gaps or inconsistencies between the project requirements and the organization's overarching strategy and provide recommendations to bridge those gaps. This alignment increases the likelihood of project success and its contribution to the overall business objectives.
Risk mitigation. Practical terms of reference should include a comprehensive assessment of risks and potential mitigation strategies. A skilled business analyst can identify potential risks and challenges associated with the project, analyze their impact, and suggest appropriate mitigation measures. This proactive approach minimizes the likelihood of project delays, cost overruns, or other negative outcomes.
A top-notch business analyst plays a crucial role in writing terms of reference by ensuring clarity, accuracy, and alignment with business objectives. They possess the skills to elicit and analyze requirements, document them comprehensively, and mitigate risks effectively. Their expertise contributes to the project's overall success by providing a solid foundation for its execution.
Tips on how to find a great business analyst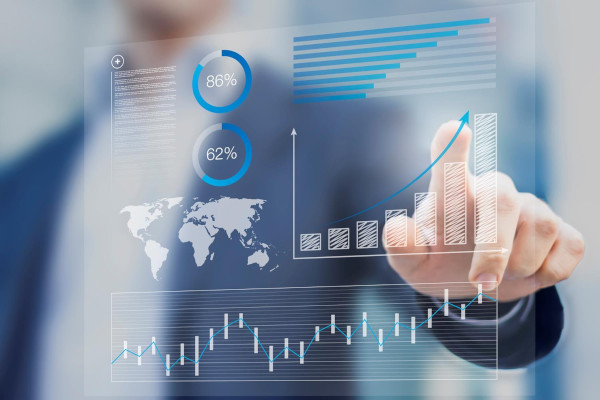 When looking to find a great business analyst, consider the following tips:
Seek recommendations. Ask for recommendations from colleagues, industry peers, or professional networks. They may have worked with exceptional business analysts in the past or know someone who fits your requirements.
Utilize online platforms. Explore online platforms dedicated to connecting professionals, such as LinkedIn or specialized business analyst forums. Post your job requirements and actively search for individuals with relevant experience and qualifications.
Review resumes/CVs. Look for business analysts with a solid educational background in business analysis, information technology, or a related field. Please pay attention to their work experience, certifications (e.g., Certified Business Analysis Professional, CBAP), and any specialized industry knowledge that aligns with your project.
Domain knowledge. Depending on your industry or project, domain knowledge may be critical. Seek candidates who have experience working in similar domains or industries. They will have a better understanding of the industry-specific challenges and requirements.
Check references. Don't hesitate to ask for references from the candidates. Contact previous employers or clients to get insights into their performance, work ethic, and ability to deliver results.
Remember, finding a great business analyst requires combining technical skills, domain knowledge, communication abilities, and the right cultural fit for your organization. Take your time to thoroughly evaluate candidates to find the best match for your project.
Conclusion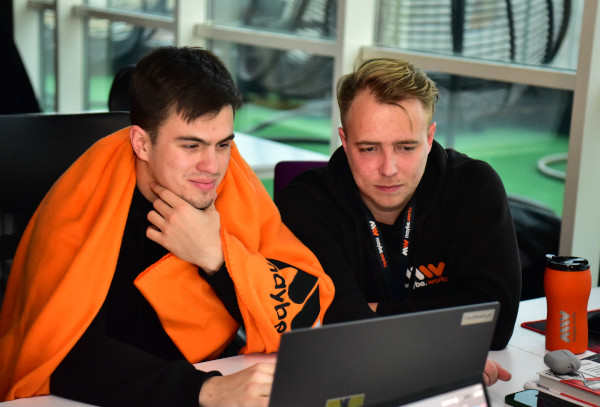 For the result to be of high quality, you need to understand that terms of reference are not just N pages of some complicated text that you need only to attach to the contract. The terms of reference result from analytical work by specialists from different fields involved in the development. It is not only the final document that is important, but also the fact that the analytical work was performed by the client and development team, and a clearer understanding of the product, the technologies used, the priorities, timelines, and approaches to development emerged.
MaybeWorks development team specializes in working with provided documentation, which allows us to achieve high efficiency and quality in our work. Our approach is based on the idea that well-prepared documentation is the key to successful and smooth project development.
When you have great documentation, our developers can focus on what they do best - creating quality web solutions. We can turn your ideas into reality, ensuring high professionalism and efficiency.
As a reliable IT staff augmentation provider specializing in JavaScript/TypeScript stack (React/Angular, Node.js (Nest.js/Express), AWS/Google Services, MongoDB, MySQL, PostgreSQL), our area of expertise is defined by web development only. We were involved in dozens of IT projects for over 10 years, allowing us to extend any IT team or help with any web development issues.
Feel free to contact MaybeWorks to augment your IT team in the shortest possible time!